Client Testimonials for The Sivel Group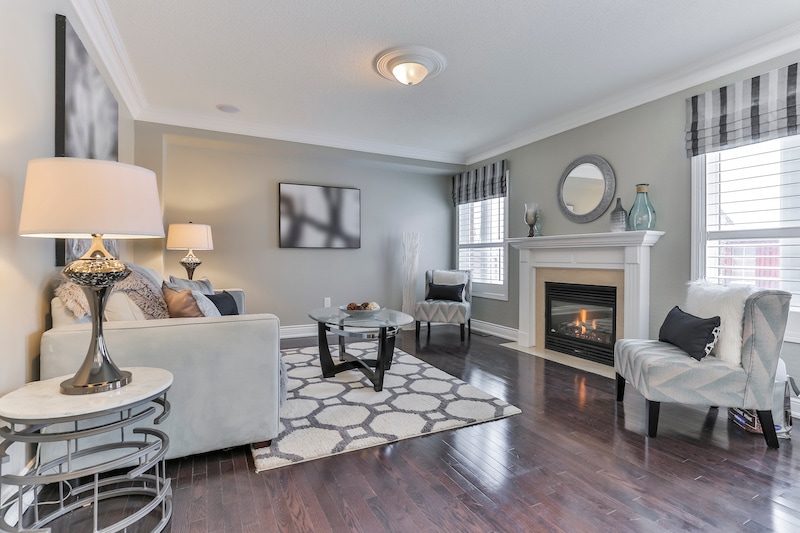 "Michael Sivel was an absolute pleasure to work with. He has a strong work ethic and follows through with every last detail. Michael is incredibly quick to respond, which I appreciated very much. I would most certainly recommend working with Michael."
"Holly Reynolds is top tier. From my cold call to her outside a house with a sign to the farewell after our purchase closed and even beyond, Holly exuded joy, energy, kindness, helpfulness and a high degree of communication and effectiveness. I'd recommend her to the president. Thanks Holly. Thanks SivelGroup."
Ian and Susan Clark
Siobhan helped us find the perfect place in Philly. When we couldn't be there for the home inspection, she stepped in. Siobhan is professional, heads off problems so they don't happen, and has an easy going demeanor. I highly recommend working with Siobhan for your buying and selling needs.
– Eileen Hoban
We highly recommend Mark Malfara as an exceptional real estate agent who went above and beyond in assisting us throughout the house selling process. His professionalism, expertise, and dedication truly made a significant difference in our experience. From the very beginning, Mark demonstrated a deep understanding of the market and provided valuable insights to help us with setting realistic expectations and a competitive price for our property. He guided us through each step of the process, ensuring we were well-informed and comfortable with the decisions we made. Mark exhibited excellent communications skills, promptly responding to our inquiries and keeping us updated on every development. His attention to detail and thoroughness were evident in the comprehensive marketing strategy he implemented, which led to timely exposure of our property and attracted numerous potential buyers. What impressed us the most was Mark's exceptional negotiation skills. He skillfully navigated through the offer and counter offer process, always advocating for our best interest. His expertise and knowledge of the market helped us secure a favorable sale price and favorable terms. Throughout the entire process Mark displayed a genuine care for our well-being and a commitment to ensuring a smooth and successful transaction. His professionalism, integrity, and unwavering dedication were truly commendable. Working with Mark was an absolute pleasure and we are so grateful for his expertise and guidance. We wholeheartedly recommend Mark Malfara to anyone in need of a trustworthy and exceptional real estate agent. He truly exceeded our expectations and made the house selling process a positive and rewarding experience.
Mark and his amazing team continue to step up for us in a big way on our investment property journey. We are out of state real estate investors and continue to come back to Mark and his team because of the first rate execution that brings our deals across the finish line. He offers a full suite of services to get deals done. Thank you for a great job Mark and we look forward to closing future deals together!
After finding out we were moving to Philadelphia, my partner and I were referred to Christie by a friend who previously worked with her. Being out of state, Christie helped us learn so much about the area and looked for homes with a really seamless online program that helped us all collaborate on the homes we liked the most. We came to Philly for a short visit to look in person and Christie was there for us every step of the way. Ultimately, it was Christie's knowledge of the area and networking that helped us land in a beautiful home and wonderful neighborhood. In the current market, it really took her knowledge, foresight, and networking to help us close on a home. We could not be more thankful for her time and work for us and recommend her to anyone looking to buy!
Jennifer Rinella and Michael Sivel of Chestnut Hill Berkshire Hathaway are a superb team who compliment one another well. With knowledge and experience in a wide range of real estate markets, they helped us explore and consider well suited areas we did not know existed. They communicated well and negotiated a reduction in sale price after our inspection uncovered some problems. From the search process to closing, Jen and Michael helped us maneuver this very unpredictable time in real estate sales.
Thank you Sivel Group for your help in finding us our new home.
"Rating the quality of work Siobhan did as our realtor with just 5 stars feels like a serious disservice to her work and her as she is a genuinely nice person!! She is meticulous, knowledgeable and professional, she made us feel like family instead of just her clients. She went above and beyond multiple times for us as 1st time buyers.…… highly recommend!"
When Dad decided to sell his home of 65 years, Mark Malfara was recommended to him by a friend whose house Mark had also sold. The friend was pleased with how smoothly the process went.

We also found Mark to be professional, knowledgeable, patient, accommodating, easy-to-reach and helpful, even with things not directly related to the sale. For example, he suggested a reasonable bed-and-breakfast for us when we came from Ohio to help with the move. The house sold quickly and relatively effortlessly. We were not savvy about the costs of dual agency, but were satisfied overall and would recommend Mark to others interested in buying or selling a house.
Christie was pleasure to work with. She was incredibly patient with us while we endured a long search for a new home. Not only was she knowledgeable, but we also really appreciated her honesty and sound advice along the way. She knew exactly what we were looking for in a house, and was quick to think of us when houses that met our criteria came on the market. We highly recommend her to anyone looking to buy a home in the Philadelphia area!
I had such a great experience working with Christie! She made the process so seamless and always was available to answer all my questions. She is very knowledgeable about the local area and an expert on the home buying process. Would love to work with her again in the future!
After a casual conversation about my rent increase in Center City, Amin completely opened my eyes to the potential of buying a home in Philadelphia; something I did not believe was possible.

Given the quarantine, much of my searching was done online and I was very impressed by his knowledge of the Philly neighborhoods and by the details he could pick out in photos, so no time was wasted when the market reopened. His experience was even more evident when we walked in to newly built or flipped homes and he knew exactly what to look for.

As a first time home buyer, I had a lot of questions and Amin patiently answered all of them and eased my concerns.

After one month in my brand new home I still can't believe how seamless he made the process. I would highly recommend working with Amin. I wouldn't be a homeowner without him and can't thank him enough!
Amin was a total pleasure working with. He was knowledgeable, responsive, and had a great work ethic! This was my first experience with selling a home and I had presentations with various realtors to decide who would handle this process for me. I must say, Amin gave the best presentation. He was organized, attentive, patient, and well-prepared. I highly recommend Amin as the process with him was
stress-free and easy from the beginning to the end!
I was greatly impressed with Amin as the realtor, I rode by the house I brought, wrote his contact information down, called him and left voice message. He called me back the next day, I also was able to see the property the next day. I knew that day, that I was going to buy it... We started the paperwork that next week. I can honestly say he was very professional and I recommend him to anyone interested in buying a home. When it started to look like the deal wasn't going through he remained CALM professional, where I was in upset mode, however, Amin, with his calm demeanor, said just calm down, I will help get this corrected.....That being said, I'm still smiling from ear to ear on my purchase.. Thank you for being professional.
Amin did such a great job helping us find a house that we signed him up to sell our old one afterward. He's very knowledgable about what it takes to update a home to get it to where you want it to be. And he's spot-on about things like pricing, timelines, etc. Amin's experience and his network were a huge boon to us as both buyers and sellers. Let him help you, too. You'll be glad you did!
We were fortunate to have Amin as our realtor for our first home purchase. He is knowledgeable, patient, and went above and beyond for us. He pushed for us to get into our home when our lender was being difficult. He was our rainbow in a difficult transaction, and remained levelheaded and resourceful to get us through our closing.
Jeff and I were happy that we worked with Michael, Jennifer, and Yasir. They are a great team, they were so helpful and supportive. They responded to questions almost immediately, they helped us find an insurance company for home coverage, they were so knowledgeable and professional. It was a pleasure to work with them.
Jean and Jenn have been amazing to work with.  From the very first conversation through the close, Erika and I felt we had a "wingman" in them and that they had our best interests in mind.  They were punctual, detail-oriented, and educated on us on so many things about our relo, the area, that we felt nothing but comfort and trust.  Jean and Jenn are a true powerhouse and we feel so blessed to have had them steer us in this journey.  

Thank you!
Amin was a pleasure to work with. He is thoughtful, available and was committed to getting our house sold in a timely manner.

My wife and I will recommend Amin to family and friends in the area.
Very knowledgeable and professional, made all the process very smooth. Helped me a lot since I am a first time buyer.
Amin was great. After months of searching for a home. With all the ups and downs in the home buying process Amin stuck with us to make our dream come true.
Jenn and Michael thank you for everything. It was a total pleasure working with you both. You both were amazing and clearly are excellent at what you do. The process was seamless from start to finish and I can't thank you enough.
I enthusiastically recommend Jean to help guide you through your real estate journey, particularly in this challenging time. We were relocating with corporate relo support due to a job change and given the complexities and costs in such a tight market I had extreme anxiety on how to navigate the market and Jean was so supportive and helpful that it really made me feel confident we would find what we needed. In the end I would say we found a needle in a haystack kind of house. It was my first time going through a new construction process and this was not a typical one and Jean took it all in stride, gave excellent advice and ultimately ended up with a fantastic home at a reasonable price and terms which in this kind of market is the absolute best anyone could ask for. I firmly believe the deal we made was only possible with her excellent support, industry knowledge, and negotiation skills!
Amin and Christie were amazing. They helped us find a home in our neighborhood and our price range. They didn't miss a listing that we would've wanted to see, had keen insight into how a house would stack up against other comps, and didn't waste our time showing us homes that wouldn't fit our needs.
Amin was amazing! He was knowledgeable, professional, friendly, and really worked hard to find my family what we needed. He was also great with our daughter. I would highly recommend Amin if you get the chance to work with him!
Worked with Christie to sell my home in January/February 2021. She was really great to work with - super responsive, flexible, knowledgeable, and her experience/advice was a huge asset. Would 100% recommend working with Christie to anyone looking to sell/buy in the Philadelphia area. I relocated during the process (300 miles away) and Christie handled everything and made the process very easy for me. Christie and her company also did an amazing job marketing our property. Again, HIGHLY recommend working with her!
Christie was patient with me and made sure I found a home that I really like. She did an excellent job with negotiating with the sellers and helped with doing multiple walk through to make sure the place was up to par. I wish I would have used her when I bought my previous place.
Christie Jones is a hard working and very professional agent!! We do a lot of work for her. She always makes our life easier when dealing with getting a house ready to sell or if it's a new home owner. We always recommend Christie!!
Christie is tirelessly devoted to ensuring her clients receive the highest quality care during the home buying process from start to finish. Christie provides valuable insight from the perspective of a true professional embedded in her markets. Extremely knowledgeable on anything center city Philly and surrounding suburbs.
I wanted to take a moment to thank you for everything. We truly appreciate the time you took to help us through this journey. You made the process easy, pleasant, and stress-free. That was a big deal to us as you know how these things can go at times.

We are extremely grateful and happy with our outcome. Thank you for the insights and for letting us feel as comfortable as we did. Your professionalism and demeanor made it easy.

Great experience! Again, thank you so much.
Jean and Jenn have been amazing to work with. From the very first conversation through the close, Erika and I felt we had a "wingman" in them and that they had our best interests in mind. They were punctual, detail-oriented, and educated on us on so many things about our relo, the area, that we felt nothing but comfort and trust. Jean and Jenn are a true powerhouse and we feel so blessed to have had them steer us in this journey.
Christie was an incredible realtor. She was available 24/7 throughout the process to answer all of mine and my wife's questions. She was in constant contact with the seller's realtor as well, and helped facilitate everything from securing a lender, helping to source updated home insurance quotes, and having all the paperwork 100% organized and accurate for closing. We will be using Christie again for future Philly-based real estate transactions, and would recommend her to anyone else in the area in need of realtor services.

Thanks for all your help Christie !!
I can't say enough about Jean and her incredible work and dedication in helping me sell a house. I am an executor of an estate and live on the other side of the country so handling a house sale wasn't gong to be easy. Jean took over and took all the worry and hassles off my plate. She was very knowledgeable of the area and the market. She handled helping me find resources to get the house ready for sale and even did some of the work herself. She get me informed along the way and I never felt I didn't know what was happening. She walked me through the multiple offers we received and helped me pick the best one. She was right next to me through the whole process. Above and beyond. I would highly recommend Jean.
Thank you so much for being our partner throughout this process. We don't have enough good words for Amin, very professional, knowledgeable, super friendly and helpful. He exceeded all our expectations and beyond, it is a 10.5/10 rating from our side. It was a great pleasure to work with you and your team and hope we will work together in the future.
I listed my house with Mark and it sold on the first day. There were 3 offers. I took the best offer and closing was 2 weeks later. Everything went so smoothly. The pictures on website were beautiful. Mark guided me through the process of doing paperwork and signing documents on ccomputer. He also guided me every step of the way to closing. I am very pleased with Mark's professionalism. I would definitely hire Mark to sell future prooerty, and I would highly recommend him to friends and family. He did a great job!!!!
Above and Beyond! Mark is knowledgeable and responsive. My husband and I are first-time homeowners, and we were nervous about the whole homebuying endeavor, but Mark helped and made the process painless. Highly recommend!
Mark is awesome to work with, always on his game, always communicative, and always professional. He helped me secure a much higher price on my sale than I ever thought possible. I do all my business with Mark and will continue to in the future!
Christie was amazing! Was selling a NE Philadelphia row home following a move, so not physically present in the home through the selling process. Christie made sure everything was taken care of and managed the process to avoid me traveling back and forth to Philadelphia. When we first met about the home, she estimated the likely price range, the foot traffic we would get, and the amount of time it would likely take to sell. Everything she forecasted played out exactly as she described, proving how much she understands the market and the areas where she is selling. House was sold in two weeks! After the sale agreement was in place, Christie helped manage the process very well through closing. I typically dread the process of selling a home, but Christie made the process seamless and easy. Would absolutely recommend Christie!
Jasmine was phenomal from start to finish. From the get go she targeted only homes that I told her I was interested in and potential homes that fit my budget. She is ahead of all the necessary steps but does not make you feel rushed. She's a great person to work with. Jasmine's attention to detail, great communication skills, and great customer service made the experience even better than I expected. I would recommend her to everyone out there.
The Sivel Group was a pleasure to work with as we downsized our lifestyle. Jenn was our primary contact and she was patience, honest, and efficient. She maintained regular contact with us and fought hard for both the selling and buying of properties. Educating us about standards and expectations proved very enlightening since nothing was simple. After the fact we have no regrets and would recommend working with both Jennifer and Mike to ensure a positive, productive experience for a major life shift.
Siobhan helped me through the process of selling my home in Philadelphia and provided great guidance every step of the way. From providing advice on what improvements to tackle in advance of the sale to negotiating with multiple interested buyers, Siobhan got my home under contract within three days of listing and above asking price. She made herself available any time I needed to talk to her (including nights and weekends), which made the whole process very easy. I highly recommend her to anyone considering selling their home.
Siobhan helped us find the perfect place in Philly. When we couldn't be there for the home inspection, she stepped in. Siobhan is professional, heads off problems so they don't happen, and has an easy going demeanor. I highly recommend working with Siobhan for your buying and selling needs.
Siobhan took the time to understand our preferences and then worked tirelessly to help us find a property satisfying them. She's knowledgeable, patient, personable, and available on short notice for a phone call or video chat when things (inevitably, at least with the market these days) heat up. As first time home buyers during a pandemic, we bordered or overwhelmed at times, but having Siobhan in our corner made the whole process much more manageable. Highly recommend.
Rating the quality of work Siobhan did as our realtor with just 5 stars feels like a serious disservice to her work and her as she is a genuinely nice person!! She is meticulous, knowledgeable and professional , she made us feel like family instead of just her clients. She went above and beyond multiple times for us as 1st time buyers ..... highly recommend!
Siobhan and I met at a networking event a few years back. I could have never anticipated then what a valuable person she would be to have on our team when it came time to buy a home.

We had started to work with Siobhan early in 2020. She accommodated us with video phone calls, digital docu-signing, and a robust MLS search. Ultimately at the time we became discouraged with the local inventory and the uncertainty of our finances going forward, so we pulled the plug. She made sure to stay in touch with us while we figured out our next steps.

Fast forward to this past summer and my husband saw a house go up for sale in a dream neighborhood. We contacted Siobhan that night and she was able to meet with us and see the house the next day! This kick-started what became a two-month home-buying event.

When we were unsure about the initial home, Siobhan set us up with another MLS. She orchestrated a day-long showing schedule which took her wayyy out of her typical selling territories. She put up with my tears, my husband's home-finishing-nitpicking, and everything in-between! Working with Siobhan made us realize how a GREAT realtor wears a ton of hats: salesperson, therapist, HGTV host, financial advisor, and event coordinator all while wearing a smile. Siobhan is all of this and more!

I most appreciate Siobhan's candor and her realistic attitude towards home-buying. Her financial background and knowledge in investment properties means she basically speaks my husband's language. She is prompt with everything she does, professionally presents herself, and made herself available at the most critical moments. We liked that while she was our singular realtor, she also has a clear support system with her team at The Sivel Group. We ultimately experienced what I would call a "rollercoaster" of a home-buying process and we felt supported in every step.

If you are looking for a realtor, working with Siobhan is a great option. If you're looking for a home-buying teammate who is passionate and compassionate, Siobhan is THE option!
We met Siobhan 10 months before we settled on our home. She provided excellent guidance and advice and was always available to take our calls and schedule showings.

We would recommend reaching out to Siobhan if you need to buy, sell, or rent in Philly or the Philly burbs!
Siobhan was a pleasure to work with. No question was too small or trivial for her to take the time to research and respond to. She listened to our concerns and helped facilitate the sale of our house so the experience was not too overwhelming for us. Very thoughtful and very professional.
Amin is incredibly knowledgeable and showed me a house I didn't even know I wanted! It ended up being 'the one'! He explained every step thoroughly to me, a first-time home buyer, and demystified the whole process for me. I would recommend Amin to anyone looking for a home in the area!
Holly Reynolds is top tier. From my cold call to her outside a house with a sign to the farewell after our purchase closed and even beyond, Holly exuded joy, energy, kindness, helpfulness and a high degree of communication and effectiveness. I'd recommend her to the president. Thanks Holly. Thanks SivelGroup. Ian and Susan Clark
From the first meeting through the closing, Nanny Gifford demonstrated a very high level of professionalism. She is knowledgeable, very experienced, caring and respectful. The house preparation, marketing materials, other team services such as the drone videography and strategic interior photos were exceptional. Bottom line: the house sold in the first weekend. Without Nanny's eye for detail and guidance through the process, the outcome could have been quite different. I thank Nanny Gifford and the Sivel Team for great execution.
There are not enough words to express my gratitude toward Nanny and her team. Professional yet caring. Always returns your call or texts. And they are never too busy to talk to their clients.
Holly is truly a 5 star Agent! She was there for us every step of the way. My husband and I were relocating from another state and could only make the trip every so often to view listings. Holly guided us the entire time. She provided a list of short- term rentals after we sold our house and was instrumental in helping locate potential Senior programs for my mother. It took us a while to find our home but she guided us through it effortlessly. She and the Team checked in often to see how things were going and to give us updates on new listings in our desired area. She was very accommodating to our changing needs and schedule. This whole process has been pleasurable because of her kindness, knowledge and professionalism. Thank you, Holly!
I had seen the success Christie had with selling several of my neighbors' houses and decided to call her to sell my rental property. I am so glad that I did. She connected me with contractors to fix up the place and went above and beyond to ensure the property was show ready. I highly recommend Christie and will definitely reach out again the next time I am ready to sell.
"Amanda and Nanny are definitely an experienced and knowledgeable real estate duo and helped us through a long and challenging search for a second home during this crazy real estate market.  They knew what we wanted, worked at all hours to pull together offers and supported us when something didn't work out.  They helped us find what has turned out to be a very comfortable home with great neighbors in an area convenient to friends and family. They are the best!"
Nanny & Amanda were the perfect tandem to help us navigate an incredibly challenging buyers market. Their approach, knowledge, creativity, and overall disposition was the difference in us winning the home we loved and everyone else wanted. We loved working with them both!
Amanda and Nanny were extremely helpful throughout the entire buying process. They were always so happy to accommodate us and very patient in showing us houses. We were in constant communication with them throughout the process and provided us invaluable advice. We were able to get the home of our dreams thanks to their top-notch expertise and professionalism. We recommend Amanda and Nanny to anyone looking to buy or sell their home.
Mark, Thank you so much for helping and guiding us through this process! I would not have wanted anyone other than you, to manage the sale of my personal home.
This being our first ever home, Siobhan was extremely helpful and walked us through every step flawlessly. She was always available at the drop of a hat for any questions or showings that popped up. She is incredibly knowledgeable and personable and we definitely feel more at comfort knowing that Siobhan was our realtor and helped us find our beautiful first home!
Though we didn't meet Siobhan in person until our Philadelphia-area home search culminated in a settlement, she was with us all the way. She patiently answered all our naive questions; made a concerted and continual effort to understand our  preferences and identify properties satisfying them; FaceTimed us into property showings; and was a voice of calm, competence, and compassion when we more than once got overwhelmed by the new-to-us process of purchasing real estate. As we told Siobhan as we pocketed the keys to our first ever home, we couldn't have done it without her!
Dear Jenn,

We want to send our sincere appreciation for guiding us  seamlessly on our house - sale journey. We felt fully supported, but never pressured throughout the entire process. You are a time professional and we are so happy you could represent us! If our journey ever brings us back to Philly, you'll be our first call for housing!

Thanks again, Anthony & Josh
Siobhan and I met at a networking event a few years back. I could have never anticipated then what a valuable person she would be to have on our team when it came time to buy a home. Working with Siobhan made us realize how a GREAT realtor wears a ton of hats: salesperson, therapist, HGTV host, financial advisor, and event coordinator all while wearing a smile. Siobhan is all of this and more! We liked that while she was our singular realtor, she also has a clear support system with her team at The Sivel Group. We ultimately experienced what I would call a "rollercoaster" of a home-buying process and we felt supported in every step. We will be singing Siobhan's praises to anyone we know who is looking to buy or sell their home!
We met Siobhan 10 months before we settled on our home. She provided excellent guidance and advice and was always available to take our calls and schedule showings.

We would recommend reaching out to Siobhan if you need to buy, sell, or rent in Philly or the Philly burbs!
When my daughter told me that she was interested in buying a house in the Philadelphia area I immediately recommended Siobhan. Siobhan had worked tirelessly the previous year to help me get into the condo I wanted. I knew she could help my daughter and her partner. They are now the proud owners of a home in Philadelphia. I recommend Siobhan to those I love most--what more can I say?
Christie was an amazing realtor - we met her at an open house as first-time home buyers, new to Philadelphia and she could not have been more helpful. She was always available and super responsive, and went above and beyond helping us not only find a home, but also explain everything we should be looking out for. She was great with contract negotiations, and really knowledgable about homes in general, which came in handy multiple times! Would highly recommend working with Christie!
Christie was amazing from the beginning. I was a first time buyer and she made the experience easy and effortless. My list of wants in a home were pretty specific and I was picky in what I liked and didn't like. Christie was extremely patient with me and gave sound advice when I reached out asking about certain neighborhoods and areas to live in. She responded quickly to emails/texts and did not hesitate to answer the same questions multiple times to ease any concerns I had. I can't recommend Christie enough, whether this is your first time buying or your 5th time buying!
Mark was recommended through a friend of a friend, and that sort of distant connection makes you wary- ya know? But boy was I happy I went with Mark. From beginning to end I felt supported and appropriately guided through the process. From finding a mortgage company to signing the final docs, Mark was there. He felt like family the way he made recommendations on inspectors and title companies like he was looking out for me. He advised me on the offers I was making and suggested inspection services but was never pushy or persuasive- the ball was always in my court. I can't express just how important it was to have someone with his patience and expertise while not feeling pressured or stretched thin. I bought my house in the middle of the massive spike in home prices and he was STILL ABLE to accommodate my budget. Which by the way, was a very low budget for the area and required the approval of a picky carpenter father who was destined to help with any repairs. He found a home that wasn't even listed yet and ended up representing both myself and the seller. He went with me on every home tour in the heart of Germantown- an area which at times can be dangerous- without hesitation. I have already recommended his services to my own family and I hope he is still active when I want to sell the house or buy another. From the bottom of my heart, Thank you Mark! Your guidance and time helping this first time homebuyer was unmatched.
Amin and Trident made my process seamless. Amin and I have looked at at least a dozen properties or more over the past two years and believe me we have a few stories. Amin was very patient with me and every house we looked at he acted as if it was the first. I bid on at least five properties in the past but was either outbidded or another buyer came with cash. Finally, I came upon this house, and I knew instantly it was the one! I told Amin " I have to get this house"!!! That same day he drew up an agreement, advised me on what kind of offer I needed to make to be competitive and two days later I was under agreement. Amin is the best!!! Im feeling so grateful and blessed and couldn't be happier! By the way...The concierge was very helpful and added a nice touch! Warmly, Robin Reid
We wanted to work with Mark because he is local the areas where we were interested in moving - Lafayette Hill or Flourtown and he has a lot of experience. With the market being a hot seller's market with very low inventory, we wanted someone who could get us in to see properties right away and who knew the local (seller's) agents. Mark helped us get into to see the home we bought within hours of it coming to market (we were the first buyers to view it). This was huge for us because we had time to consider our offer. He helped us make a strong offer that we were comfortable making and to negotiate with the seller's agent, who he knew very well. In the end our offer was chosen over multiple offers on the table. Mark's knowledge, experience and relationships helped us get our new home and we couldn't be happier. When we sold the home we were leaving, we had nine offers and Mark helped us sort through them when there wasn't one that stood out. Through every step of both buying and selling, Mark advised us with confidence and expertise. Thanks, Mark!
Mark came highly recommended to us by multiple friends, and we are so thankful that we decided to work with him on the sale of our Philadelphia home. He is both highly professional and relatable, hard working and kind. We knew from our first meeting that he was the right agent for us. He was thorough but balanced in his approach to what needed to be done to make our home as appealing as possible. Because of his guidance and expertise we accepted an offer on our house within three days in spite of our listing going active during a huge snowstorm! He patiently walked us through every step of the selling process, and when it was time to start looking at new homes he continued to work diligently on our behalf. Buying in this current market is intimidating, but Mark's up to date knowledge and advice about what sellers are looking for helped us get into a wonderful house that meets our wants and needs. We will enthusiastically recommend Mark to anyone looking to buy or sell a home.
Christie was awesome to work with. She is always responsive and works tirelessly. She knew the market well and helped us navigate some of the trickier aspects of our sale like an assessment from the HOA. She sold our house in Fairmount for over ask and much higher than we had originally thought we might get so we were very happy!
Mark is a professional through and through. He took me to over 20 different properties and helped me to find the house that was not only right for me, but also fit in my budget. Mark's flexibility and responsiveness allowed me to see houses that were on the market for only a short period of time. Mark knows the best tricks to making an offer enticing for the seller while still respecting the wishes of the buyer. His ability to navigate the market in these tough times is a testament to Mark's connections. Speaking of his connections, Mark helped to connect me with properties that were not even on the market yet and set up showings for the first day possible. If you are looking for a motivated, reliable, trustworthy agent, Mark is your guy.
Mark helped us sale our multi family building. Through his excellent negotiation skills and his knowledge, we received the price we were looking to get. We currently are working with Mark on additional sales and would highly recommend him to anyone who is looking to buy or sale property.
Christie Jones is a hard working and very professional agent!! We do a lot of work for her. She always makes our life easier when dealing with getting a house ready to sell or if it's a new home owner. We always recommend Christie!!
Dear, Mark

Thank you for finding our perfect home. In 2010 when we were new to Philadelphia from Illinois, you helped us find our first apartment; and we appreciated your patience, advice, neighborhood knowledge, access to public transportation and pet-friendly rentals. You helped us then to find an architecturally interesting, environmentally friendly place in Chestnut Hill near the scenic Wissahickon Creek trails. This year, when we were ready to purchase a home, we did not hesitate to contact you. 

 Beginning with our wish list, you guided us through the home search process. You were always available to answer questions and coordinate with the home appraiser, home inspectors, the mortgage company, as well as the sellers. Now after renting for the past ten years, we look forward to the joys and challenges of home ownership with a lovely sunroom and a pleasant garden in our desired northwest neighborhood.  

We find you to be down-to-earth, easy to access, professional, and knowledgeable of Philadelphia's real estate market and neighborhoods. We would highly recommend you to friends, family, and acquaintances.

 Thank you
Jenn's knowledge of local neighborhoods, older houses, current market trends, surrounding comps and negotiation process is unparalleled. Without her expertise of intricate negotiation clauses and offers we would have never settled on our forever house.
During my three score and ten years on this little blue planet I have purchased and sold 5 properties and worked with dozens of realtors, some quite good, some not so good. Without question, however, Siobhan is the best. Siobhan places the needs and goals of her clients above her own financial considerations. She worked as hard to help me find an apartment as she would have to sell a million dollar home. She put my needs first. Siobhan is bright, extremely hard-working, and very personable. She puts her scholarly skills to good work investigating properties and analyzing options. She was always quick to answer emails and to make time for me at a moment's notice. She is the perfect realtor to have in this uncertain real estate market. I trust Siobhan. I'm not sure I can say that about any other realtor I have worked with.
"Absolutely great! Was there with us every step of the way as we sold our old home, and purchased our forever home! Guided us through each step of the process with ease, and was in constant contact no matter when we needed him. Highly recommend!"
Jenn is knowledgeable, responsive, and strategic. Great attention to detail and listens to exactly what you need. She also knew the market inside and out to help us understand value. HIGHLY recommend.
I want to call out Tom Brummett's management and support of the sale of my home. Tom was a remarkable and trusted partner. I am a first time seller. Tom took the time to explain the process, re-explain the process, and guide me to a successful set up for sale. He patiently explained and walked through comps and the intricacies of a house sale in Philadelphia. When I received multiple offers on my home, Tom was there to guide me through how to review and analyze each offer. He was always available to me -- all day and night and into the weekend. The successful sale of this home is entirely due to his leadership in action. I would have made multiple missteps had he not been there to guide me to success.

Tom has a remarkable ability to think in an almost spherical or 3-D sense. He can quickly process multiple points of data and provide clear recommendations and next steps. It's a quality that I admire and relied upon greatly. He's quick to process, quick to respond, and has a sense of how a buyer and seller will respond and interact.   

I've recommended Tom to my friends and I can't wait to work more with him on the purchase of a new home. Tom set me up for success and the quick sale of my house is a testament to his skill.
Christie was an awesome real estate agent to work with and I would 100% recommend her to anyone looking to sell/buy a home in the Philadelphia area. I relocated to Boston and Christie handled everything while I was 300 miles away. She was VERY responsive and flexible, and talked us through any questions we had (in detail!). Her advice/experience was also really helpful and a huge asset to us. I was also super impressed with her marketing of our home which helped sell our home at asking and quicker than anticipated. Again - HIGHLY recommend working with Christie! She was so easy to work with and made the process very seamless.
Jean was recommended to my husband and I by a co-worker/friend and even though our situation was a little unique (moving across country to an area we had only been to for work related purposes, but never actually visited), she was extremely accommodating and did everything to help us find a good home in a great neighborhood. She answered any questions we had regarding which areas to look in, why certain areas were priced the way they were, recommendations on which areas to focus on, what houses were not worth our time, etc. She video called us for all of our showings, took lots of pictures when necessary, and provided tons of detail about what she was seeing, including asking about things we wouldn't have even considered even if we had been present for all of the home showings. 100% would use Jean again if we ever sell our home and would recommend her to anyone we know looking to purchase a home in the area.
Mark acted as our seller's agent on the sale of our house and buyers agent on the purchase of our new house. He did a superb job representing us in both transactions. He did an excellent job negotiating and communicating and efficiently handled all the details and issues that arose in our transactions. We strongly recommend him. You will be delighted with your choice of Mark as realtor.
Mark helped us to sell our home after only living in the property for a short period of time. He gave us good, down-to-earth advice about how to make our home look more appealing to buyers without going overboard, which was important to us since we were selling after such a short time in the home. He also helped us to get connected to people who could help with the projects and came over multiple times to walk through the home. The pictures and video were great and we had tons of showings in the first few days an accepted a full price offer after just 48 hours after. We interviewed several realtors and are happy we chose Mark!
Jean is a very professional, knowledgeable and trustworthy realtor. Throughout the process of selling our home, Jean answered our many questions quickly and fully. She recommended exactly what needed to be done to our home before putting it up for sale. Her suggestions were cost effective and not financially burdensome. Jean explained the process and all the documents that we needed to sign. She explained technical information in simple, understandable terms. Jean was fantastic at negotiating a sale price with which we were very pleased. Jean was wonderful to work with and helped the whole selling process to go smoothly, even through the COVID19 pandemic. We highly recommend her to anyone who is in the market to sell or buy a home.
Looking for a house in the middle of Covid-19 could have been more difficult and painful. However, Mark knew how to transform this strange time into a smooth and pleasing experience. Being new to Philadelphia and its surrounding suburbs, my husband and I appreciated Mark's deep knowledge of the the area, which made us fall in love with some Philadelphia neighborhoods and towns nearby. In less than a year Mark helps us finding two houses, a town house in Mount Airy and a house in North Wales. Serge and I were so fortunate to have found Mark Malfara when we moved to Philadelphia. As our realtor, he helped us find the right house in the right neighborhood that fits our budget, personality and needs. He was so patient as we traveled from Upstate New York to look at homes over several weekends. We enjoyed the ride from the beginning to the end. We appreciate his patience and his discretion. He was always on our side working to make our house purchase as simple and successful as possible. We would recommend him to anyone.
We spent time with Mark getting to know him and how he works a few moths prior to entering into a transaction. He encouraged us to make a few adjustments to the home for image and appeal. No pressure at all. We were patiently working and then waiting and so was he. We knew we would in due time move to the next step, but we had a bit of a waiting period. We were ready and able when the lull in the pandemic appeared during the late spring months and we knew we needed to respond quickly. We called Mark and it was as if he was waiting with his BHHS sign, a pad to take notes and the photographer. They worked carefully with us in staging the home for pics and it went very well. 50 buyers visited and were thoroughly impressed with the feel of the home, while others appreciated the location. 10 offers were made within a matter of 8 days. But for one customer this was "her ideal home". It fit her situation perfectly and she knew that she had to have it. Mark diligently worked with the Buyer's agent to create the win-win that we felt was in order throughout this whole process. It really did matter to us "who we were giving our home to". Mark saw that and crafted a suitable deal. It was a very pleasant day for us to get the chance to pass the keys to the new owner and talk with her and the family about their plans. I didn't know this kind of transaction could be so emotional, but 17+ years of growth- that entailed the birth of a child, the death of parents, the graduations, holiday celebrations, so much laughter and so many tears- what we just said goodbye to was not a house, but it was our home. Mark- thank you for assisting us in the process. We are grateful for all your work!
This was our second time working with Mark. He was referred to us back in 2015 for the purchase of our first home. We did not hesitate to call Mark again when we decided to list our property in August 2020. Mark is no nonsense, gives straightforward & honest advice and helped us get our property sold fast & over asking. Additionally he was very patient with us during our buying process. It has a been a tough market for buyers, but he once again offered great advice and we ended up in the absolute best home for us. Highly recommend Mark for buying or selling, he's a solid agent all around.
Before the pandemic, Amin started discussing with my girlfriend and I the potential to buy a home and stop renting. Unfortunately our plans were delayed due to changes in our jobs. Amin would contact us from time to time without being pushy about what was popping up in the community that we might be interested in. Late in the summer we were finally ready to look again, Amin patiently took us to many homes in 5 different towns. He always knew details of the home, showed us items that might be of concern or things that might make the house even better than we thought. Amin coached us during the crazy market in how to make a competitive offer. He negotiated with the listing agent to get us the best price for our dream home when we finally found it. Amin walked beside us during inspections pointing out details that we might have over looked. Every step of the way during our transaction Amin would text, call or email with little and big details. A week after closing and Amin is still reaching out to make sure we are still just as happy as we were when we got our keys! Amin made our first time home buying experience one of ease, our entire process was smooth thanks to his hard work and dedication. We highly recommend working with Amin!
Jean has worked with us now to buy 2 homes and sell 1 home. Jean is a high touch, smart, partner in the home buying and selling process. Over the course of 2 home purchases, Jean has probably taken us to see 50+ homes. Jean was always incredibly responsive to our requests to see homes and she gave her honest assessment of the home and provided us considerations or watch outs to think through. When we made offers on home, she guided us along the way and gave us sound advice based on her local expertise to make sure we were submitting competitive offers. In selling our home, she worked with us during COVID to willing get us to a place where we were able to put our home on the market the day it opened up, and she sold it within days. She is very considerate, always available and incredibly responsive. I highly recommend her to anyone who is looking for a hard-working, collaborative partner who knows how to navigate the real estate market on or near the main line!
We chose Michael Sivel for his reputation for representing the finest homes in our area. Michael was incredibly responsive and professional. Further, his team was supportive and pleasant. Michael's investment in our home's marketing with magazine quality photographs, buzz worthy virtual and printed exposure and a robust network of contacts, sold our home faster than we ever imagined. Michael went one step farther and found us the perfect next home, hitting every one of our 'must haves'. He truly listens to his clients.
Michael Sivel and his team at The Sivel Group did an excellent job marketing and selling my luxury property. They planned and executed a cross-platform marketing campaign that really set the home apart from the competition. Michael understands what high-end home buyers are looking for and positioned the home perfectly. His team is also a pleasure to work with. Thanks again for all your hard work
I have used Michael Sivel twice as an agent, once as a buyer and once as a seller. I had a fantastic experience on both occasions. On my recent home sale, Michael was my agent and I had a short time to sell the house as I was close to being in a two mortgage situation. Michael did everything possible to sell my home, including three plus open houses. He was very communicative through the entire process and very present. Thankfully my home sold before I had to begin paying on the new property. I am very grateful that Michael was my agent. Would highly recommend!
Michael provided an exceptional experience in listing, and selling our home. He has a deep understanding of the market, and provides relevant counseling on how to prep and present the property. His focus, commitment, and willingness to spend dollars on marketing drove visibility and a steady stream of qualified buyers. I have no hesitation in providing a recommendation for Michael and his team!
Michael is a terrific combination of professionalism and caring. He knows the market thoroughly, had innovative ideas about the marketing of my house, and his suggested price realistically reflected the market. His entire team is responsive and delightful to work with. I would happily recommend Michael to anyone.
Michael Sivel was an absolute pleasure to work with. He has a strong work ethic and follows through with every last detail. Michael is incredibly quick to respond, which I appreciated very much. I would most certainly recommend working with Michael.
Jean was amazing to work with. She helped us purchase our first home, and went over everything in an easy manner making sure we understood everything. Would highly recommend to anyone!
Our sales process could not have gone smoother. Michael and company identified an appropriate buyer immediately and we were able to sell our home with a minimum of hassle. We could not be more pleased.
Jean is an outstanding agent, and person, who helped us since the very first day we moved to PA. We couldn't have been in better hands, we truly recommend her services. Thanks to her local knowledge and experience we had an efficient time management finding our new home. She was always responsive to our questions or needs with a proactive and constructive approach. When negotiating terms and conditions she was diligent and meticulous. It's been a pleasure working with her!
Mark did a great job in helping my fiancé and I find our first home! He was very helpful in all aspects of the buying process and was attentive to all of our questions and concerns. Mark was very accommodating of our schedules and made sure we were always taken care of. We would recommend Mark to anyone who is looking in the Philadelphia area, he is a great guy!
Mark is an excellent real estate agent. He was extremely patient with us while we were looking for the right home, and we appreciated that while he would point out the advantages of each house, we never felt rushed or pressured. When we found the home we wanted to purchase, he was a great advocate for us with the sellers and helped navigate us through the process of buying the house (e.g., obtaining the mortgage, arranging the inspection, etc.) and was always available to talk and answer questions. We highly recommend Mark to anyone looking for a home in his area!
Absolutely amazing. Mark helped us sell our parent's house, where they, and we, lived for 48 years. It was emotional and, like any wonderful but old house, had various issues arise during the process, and Mark deftly guided us through all of them. He has amazing contacts for contractors who were able to quickly remedy what we needed. On closing day, when one room ended up still having a lot of junk in it, Mark personally carried it all out on a hot day. I can't promise he'll always do that, but man do we appreciate it.
Christie was able to stage and sell our home within a tight time frame even during Covid-19. Very responsive over text and email and from what we could tell, was good at negotiating and providing advice throughout the whole process.
Mark is a professional. He represented our sale of a Multi-use residential/commercial property. I worked with him remotely as I was not in the area and the whole process was very easy. Mark is easy to get in touch with, very knowledgable, quick to act upon changes, uses data and explains his ideas and advise well. We listed just before the pandemic began, and Mark was able to get us a very good sale. Mark I think is an excellent negotiator.
Christie was super responsive and helpful with getting my home ready for sale. She was great coordinating with painters and plumbers and the process could not have been any smoother!
Jean's mastery of the real estate industry is evident in all that she does! With every challenge, she had a solution! With every question, she had an answer! Jean's dedication and perseverance, her passion for and knowledge of all aspects of real estate, and her boundless energy (can we bottle that?) lead to a constant drive to go "above and beyond" for us! We feel privileged to count ourselves among her clients! Thank you Jean!
I was a first-time homebuyer and working with Christie made the process smooth. She worked with me to identify a realistic set of features to prioritize when looking at homes and then identified homes that fit those features. She was super reachable and flexible to schedule house showings around my schedule. She provided candid feedback after each showing that allowed me to adjust my process as well. While I intend to stay in my new home for years to come, if the need ever arises to move again, I would certainly work with her again!